You guys know every year we do a family Christmas card. Well, here is this year's. We took the pictures this morning. I will have the outtakes for you in the next post.
We used Shutterfly.com to make the cards. If you share your card on your blog, they will give you a $25 gift certificate! I use them for all my printing. They do an awesome job. You should give them a try if you haven't already.
Drum roll please...........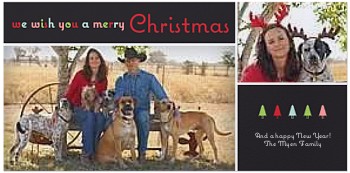 Bold Bright Wishes Christmas